Basketball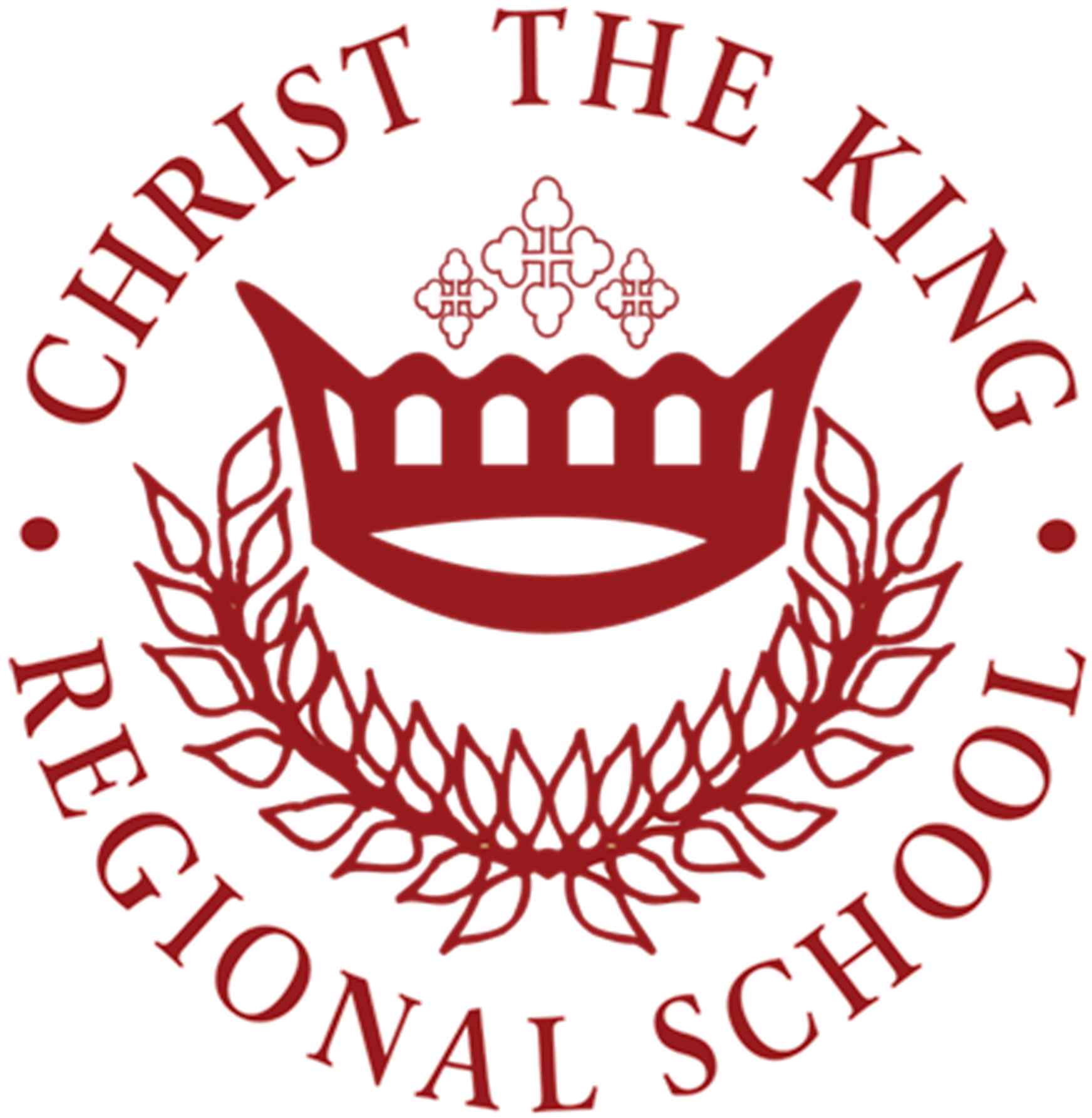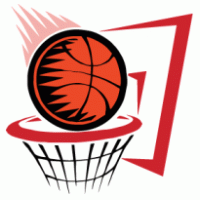 About our program...
The CKRS Basketball program is one of the best programs in the area, winning numerous league Championships and creating young athletes who demonstrate teamwork, academic excellence and spirituality on and off the court.
The program start with instructional level teams for Boys and Girls in the 4th Grade. In 5th Grade, the teams continue to develop and learn teamwork on a faster paced level. In the 6th Grade, the Boys and Girls move to the JV Level and add a level of competition while still developing as a group. 7th and 8th Graders combine to form Varsity level Boys and Girls teams that play in competitive leagues with full playoffs and and Championships. The Varsity and JV Girls play in the South Jersey Saints League and the Varsity and JV Boys play in the Camden County Grammer School League.
Young players in the 1st through 3rd Grades are given the opportunity to play in the CKRS Saturday Morning Youth Basketball Program which runs during January and February. This program plays at the Holy Saviour gym in Westmont. Many of our standout players and great coaches have started their CKRS careers in this long time program.
BASKETBALL NEWS
BASKETBALL PLAYOFF
UPDATE!!
Varsity Boys tipoff their BC Division playoff run against Mount Laurel on Saturday 2/22 in the "Hutch" at 10:30am
Varsity Boys - 7th Grade go on the road to Saint Mary's in Medford for their playoff game against Good Shepherd on Saturday 2/22 at 3:45pm
5th Grade Boys travel to Sacred Heart in Riverton for their playoff game against Saint Charles - Red at 10:00am on Saturday 2/22
On Sunday 2/23 the Sophomore Girls tip-off their playoff game early at Saint Mary's in Medford at 10:45am against Saint Charles - Red
The JV Boys playoffs start Sunday 3/8. All playoff games are at Saint Joan of Arc in Marlton.
***
2020 SENIOR NIGHTS
Congratulations to Senior
Varsity Girls
Elle Kilgannon, Layla Dever
and Catherine McShane
Varsity Boys - Tuesday
February 25th vs. Our Lady
of Hope - 7:45pm
***
​ BASKETBALL TEAM SCHEDULES
​​ Varsity Boys Basketball - Coach Armstrong ​ ​ ​
Camden County Grammer School League Schedule
(Conference 14-2)
Tuesday 12/10 - HOME vs. Saint Joan of Arc - 7:45p WIN
Sunday 1/5 - AWAY vs. CPSE - 1:15p LOSS
Tuesday 1/7 - HOME vs. Our Lady of Mount Carmel - 7:45p WIN
Friday 1/10 - AWAY vs. Saint Joan of Arc - 7:45p WIN
Sunday 1/12 - AWAY vs. CPSW - TBD WIN
Tuesday 1/14 - HOME vs. CPSE - 7:45p LOSS
Thursday 1/16 - AWAY vs. Saint Peter School - 7:45p WIN
Monday 1/20 - AWAY vs. Resurrection - 7:45p WIN
Tuesday 1/21 - HOME vs. CPSW - 7:45p WIN
Tuesday 1/28 - HOME vs. Saint Rose - 7:45p WIN
Saturday 2/1 - AWAY vs. John Paul II - 10:15a WIN
Tuesday 2/4 - HOME vs. John Paul II - 7:45p WIN
Friday 2/7 - AWAY vs. Our Lady of Mount Carmel - 7:45p WIN
Tuesday 2/11 - HOME vs. Resurrection - 7:45p WIN
Friday 2/14 - AWAY vs. Saint Rose - 7:45p WIN
Tuesday 2/18 - HOME vs. Saint Peter School - 7:45p WIN
Friday 2/21 - AWAY vs. Haddonfield - 4:00p (non-league)
Tuesday 2/25 - HOME vs. Our Lady of Hope - 7:45p - BOYS SENIOR NIGHT at Hutchinson Gym
Saturday 2/29 - AWAY vs. Our Lady of Hope - 3:00p
Burlington County CYO Schedule
Saturday 2/22 - HOME Playoff Game vs. Mount Laurel - 10:30a
Vars ity Girls Basketball - Coach Gavin-Ruple ​ ​
(Conference 14-3)
Thursday 12/5 - HOME vs. Good Shepherd - 7:45pm WIN
Thursday 12/12 - HOME vs. Our Lady of Hope - 7:45p WIN
Tuesday 12/17 - AWAY vs. Our Lady of Hope - 7:30p WIN
Thursday 12/19 - AWAY vs. John Paul II - 7:45p WIN
Thursday 1/2 - HOME vs. Resurrection - 7:45p WIN
Friday 1/3 - AWAY vs. Saint Rose - 5:30p LOSS
Wednesday 1/8 - AWAY vs. Saint Peter School - 8:15p WIN
Thursday 1/9 - HOME vs. John Paul II - 7:45p LOSS
Thursday 1/16 - HOME vs. Our Lady of Mount Carmel - 7:45p WIN
Sunday 1/19 - AWAY vs. CPS - 1:15p WIN
Monday 1/20 - AWAY vs. Good Shepherd - 7:45p WIN
Thursday 1/23 - HOME vs. Saint Joan of Arc - 7:45p WIN
Thursday 1/30 - HOME vs. Saint Rose - 7:45p LOSS
Thursday 2/6 - HOME vs. CPS - 7:45p WIN
Monday 2/10 - AWAY vs. Saint Joan of Arc - 7:45p WIN
Friday 2/14 - HOME vs. Haddonfield - 5:00p (non-league) LOSE
Monday 2/17 - AWAY vs. Our Lady of Mount Carmel - 8:00p WIN
Thursday 2/20 - HOME vs. Saint Peter School - 7:45p - GIRLS SENIOR NIGHT @ Hutchinson Gym WIN
Friday 2/21 - AWAY vs. Resurrection - 7:45p
Varsity Boys - 7th Grade Basketball - Coach Ungaro
Saturday 2/22 - AWAY Playoff Game vs. Good Shepherd - 3:45p @ Saint Mary's of the Lake/Medford
JV Boys Basketball - Coach Fekete
(Conference 13-2)
Tuesday 12/10 - HOME vs. Saint Joan of Arc - 6:30p WIN
Sunday 1/5 - AWAY vs. CPS - 12:00p WIN
Tuesday 1/7 - HOME vs. Our Lady of Mount Carmel - 6:30p WIN
Friday 1/10 - AWAY vs. Saint Joan of Arc - 6:30p WIN
Tuesday 1/14 - HOME vs. CPS - 6:30p WIN
Thursday 1/16 - AWAY vs. Saint Peter School - 6:30p WIN
Monday 1/20 - AWAY vs. Resurrection - 6:30p WIN
Tuesday 1/21 - HOME vs. Stratford JV - 6:30p WIN
Tuesday 1/28 - HOME vs. Saint Rose - 6:30p LOSS
Saturday 2/1 - AWAY vs. John Paul II - 9:00a WIN
Tuesday 2/4 - HOME vs. John Paul II - 6:30p WIN
Friday 2/7 - AWAY vs. Our Lady of Mount Carmel - 6:30p WIN
Tuesday 2/11 - HOME vs. Resurrection - 6:30p WIN
Friday 2/14 - AWAY vs. Saint Rose - 6:30p LOSE
Tuesday 2/18 - HOME vs. Saint Peter School - 6:30p WIN
Tuesday 2/25 - HOME vs. Our Lady of Hope - 6:30p
Saturday 2/29 - AWAY vs. Our Lady of Hope - 1:30p
JV Girls Basketball - Coach Logan
(Conference 5-6)
Thursday 12/5 - HOME vs. Good Shepherd - 6:30p LOSS
Thursday 12/12 - HOME vs. Our Lady of Hope - 6:30p LOSS
Tuesday 12/17 - AWAY vs. Our Lady of Hope - 6:15p LOSS
Thursday 1/2 - HOME vs. Resurrection - 6:30p WIN
Friday 1/3 - AWAY vs. Saint Rose - 4:15p LOSS
Wednesday 1/8 - AWAY vs. Saint Peter School - 6:45p WIN
Thursday 1/16 - HOME vs. Our Lady of Mount Carmel - 6:30p WIN
Sunday 1/19 - AWAY vs. CPS - 12:00p LOSS
Monday 1/20 - AWAY vs. Good Shepherd - 6:30p WIN
Thursday 1/23 - HOME vs. Saint Joan of Arc - 6:30p WIN
Thursday 1/30 - HOME vs. Saint Rose - 6:30p CANCELLED - Rescheduled to Thursday 2/13 @ 6:15p - LOSE
Thursday 2/6 - HOME vs. CPS - 6:30p LOSE
Monday 2/10 - AWAY vs. Saint Joan of Arc - 6:30p WIN
Monday 2/17 - AWAY vs. Our Lady of Mount Carmel - 6:45p WIN
Thursday 2/20 - HOME vs. Saint Peter School - 6:30p WIN
Friday 2/21 - AWAY vs. Resurrection - 6:30p
5th Grade Boys Basketball - Coach Tim Dever
Saturday 2/22 - AWAY Playoff Game vs. Saint Charles / Red - 10:00a @ Sacred Heart/Riverton
Sophomore (4th/5th) Girls Basketball - Coach Maley
Sunday 2/23 - AWAY Playoff Game vs. Saint Charles / Red - 10:45a @ Saint Mary's of the Lake/Medford
4th Grade Boys Basketball - Coach Joe Dever
(Conference 3-3)
Sunday 1/5 - AWAY vs. Saint Rose - 4:15p LOSS
Tuesday 1/7 - AWAY vs. Saint Peter School - 5:30p WIN
Friday 1/10 - AWAY vs. Our Lady of Hope - 7:30p WIN
Sunday 1/12 - HOME vs. Our Lady of Hope - 6:30p LOSS
Sunday 1/19 - HOME vs. Saint Peter School - 6:30p WIN
Wednesday 1/22 - AWAY vs. Resurrection - 6:00p
Sunday 1/26 - AWAY vs. CPS - 2:30p
Sunday 2/2 - HOME vs. Resurrection - 6:30p - CANCELLED - Rescheduled to Saturday 2/15 @ 5:00p - WIN
Sunday 2/9 - HOME vs. Saint Rose - 6:30p LOSS
Sunday 2/16 - HOME vs. CPS - 6:30p
---
SEE TEAM LINKS BELOW for practice, game schedules and forms.

SCHEDULES AND FORMS:

<!- C A L E N D A R -->
print version
»print smaller
»export