Basketball
BASKETBALL NEWS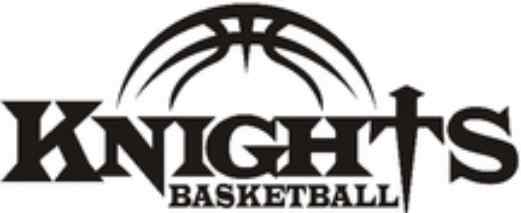 Our basketball program is one of the best programs in the area. During the winter, we sport both boy's and girl's teams. The teams start with instructional teams in the 4th grade. In grades 5, 6 the boy and girls continue to learn the fundamentals of the game, but also add a bit of competition - with playoffs getting introduced. The 7th and 8th graders compete for positions on the Varsity teams.
We have a spacious gymnasium, with bleachers, score board and sound system. All grades compete against teams in Camden and Burlington counties.
​ BASKETBALL TEAM HAPPENINGS
​​ Varsity Boys Gold Basketball News ​ ​ ​
The Varsity Boys Gold fell Wednesday night to Saint Rose in the CCGSL Championship Game at Paul VI High School. The Knights jumped out to an early 10 point lead in the 1st quarter and lead by two at the half, but the good shooting Saint Rose offense work away at the Knights lead and lead going into the 4th. The boys played hard down the stretch by Saint Rose was able to hold on to the lead for the Championship victory. The Varsity Boys Gold played hard all year and earned every win. Coach Wixted is proud of each player and how they individually contributed to the team.
****
Congratulations and Best of Luck to our graduating Varsity Boys Gold Senior players!
Jack Cosgrove - Saint Joe's Prep
Brealen Crump - Camden Catholic
Alex Hill - Bishop Eustace
Aidan Knecht - Haddonfield
Hugh Leahy - Bishop Eustace
Tyler Levins - Haddon Township
Daniel McShane - Saint Augustine
Joey Nugent - Haddonfield
Wolfgang Wahl - Saint Joe's Prep
Reed Wixted - Haddonfield
Varsity Girls Basketball News ​ ​
The Varsity Girls secured the 2019 Saints League Varsity Championship with an all around victory against Saint Peter School on Sunday at Camden Catholic High School. The win capped a 19-0 season (16-0 regular season) for the Lady Knights. Congratulations to the team and Head Coach Mark Armstrong and Assistant Coaches Trish and Bill O'Callaghan. See additional pictures on the Sports Photo page.
---







SEE TEAM LINKS BELOW for practice, game schedules and forms.

SCHEDULES AND FORMS:


<!- C A L E N D A R -->
print version
»print smaller
»export